Your challenges are ours, ask us.
Founded in 1949, SIMP is one of the leaders in plastic and rubber injection molding.
At the beginning, the company was specialized in the transformation of thermoset and thermoplastic materials in small and medium series.
In 1986, there was a direction towards small automated parts in large series which enabled SIMP to get through the economic crisis without event and without sacrifying investments.
SIMP has been investing more than 15% of its turnover per year over the last 20 years, in R&D and equipment.
We have been able to keep and develop the confidence of existing customers such as Staubli, Schneider, CATU, SFA, Safran, EXIDE, General Electric…
SIMP has developed a complete range of bolt caps (click here for more information) in elastomeric materials resistant to aggressive environments (salt water, temperature, chemicals).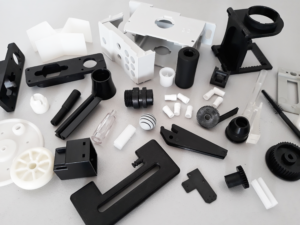 30 mainly electric injection molding machines (5 to 200 tons) including 3 bi-material.
Molding of high-precision parts in small, medium and large series.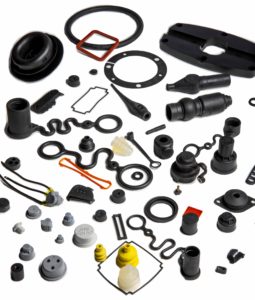 16 automatic and semi-automatic rubber presses (35 to 300 tons).
High performance cryogenic deburring and washing barrels and machines.
The SIMP team is at your disposal to study your requests