SIMP is a creator and expert in the development and manufacture of micro-injected plastic and rubber parts in the high value-added cosmetic applicator segment. A pioneer of this technology and at the forefront of innovation, SIMP is today a key player in the cosmetics market on an international scale. In a changing competitive world, SIMP provides its customers with an unrivaled "Time To Market" and guarantees the development of new projects with the utmost confidentiality.
SIMP HISTORY AND PURCHASE BY THE HCP GROUP
Founded in the Paris region, the company SIMP is one of the pioneers in plastic and rubber injection. It designs and manufactures small industrial precision parts produced in medium or large series, intended for the major players in cosmetics (L'Oréal, Lancôme, Dior, Givenchy, Estée Lauder, Bourjois, Oriflame, etc.) and a few markets niche with high added value (connectors, aeronautics, medical, etc.)
Alain Blondel, accompanied by Eric de Bardonnèche, partners with Crédit Agricole Private Equity, via its LCL Régions Développement and CAPE Régions Expansion funds, in a Management Buy-In operation for the acquisition of SIMP, in Manuel Viegas, the transferring shareholder director.
HCP Packaging, one of the world's leading manufacturers of high-end primary packaging for cosmetics, skin care and perfumes, acquires 100% of the shares in SIMP, the world leader in creation, development and the manufacture of plastic applicators and rubber wipers for the cosmetics industry.
HCP Packaging also bought in 2017 the German company RUSI Cosmetic GmbH & Co. KG, specialized in the production of lipgloss, eyeliner and mascara packaging as well as fiber brushes. With the acquisition of Rusi Cosmetic GmbH & Co. KG and SIMP, HCP Europe completes the HCP mascara offering in the United States and China.
The HCP group now offers high-performance, turnkey mascara solutions for customers.
SIMP has been innovating since 1949 in multi-material molding and overmolding in all sectors:
(Aeronautics, connectors, electricity, etc.)
SIMP fully assumes its responsibility as an economic player in terms of sustainable development and social commitment. We are carrying out clearly assigned objectives for reducing our environmental footprint (consumption, energy, waste, etc.). We put safety, ethics, well-being and the training of our employees at the heart of our action. We guarantee our customers compliance with the strictest standards of environmental requirements. Our relationships with our suppliers are marked by mutual respect and exchanges in a process of progress and constant innovation. With a majority of parts exported worldwide, SIMP meets the highest standards of our customers. The compliance rate for product deliveries to customers is over 99%. The delivery service rate is greater than 95%. SIMP is ISO 9001 and ISO 14001 (Version 2015) certified.
We are concentrating our efforts for the protection of nature and the reduction of our waste: reduction of water and energy consumption, reduction and recycling of waste, use of materials that respect the environment and people, search for eco-friendly materials – designed and compliant with food regulations (FDA)
 ISO 14001 CERTIFICATION: since March 2015, a responsible approach that respects the environment.
We are equipped with the most modern control means: Climatic chamber / Measuring column / Non-contact metrology.
ISO 2589-1 and 9001 CERTIFICATION

An extremely low non-compliance rate.
Customer EBB rate: 0.6%
Continuous and permanent checks.
SIMP, AN ESSENTIAL FRENCH INDUSTRIAL ACTOR.
A new factory for SIMP in Tigery (France), with an area of 6,500m2
30 Plastic injection presses (80% are electric) including 3 bi-material presses

18 rubber injection presses from 35 to 300 tonnes

15 Cleaning machines
1 crimp assembly machine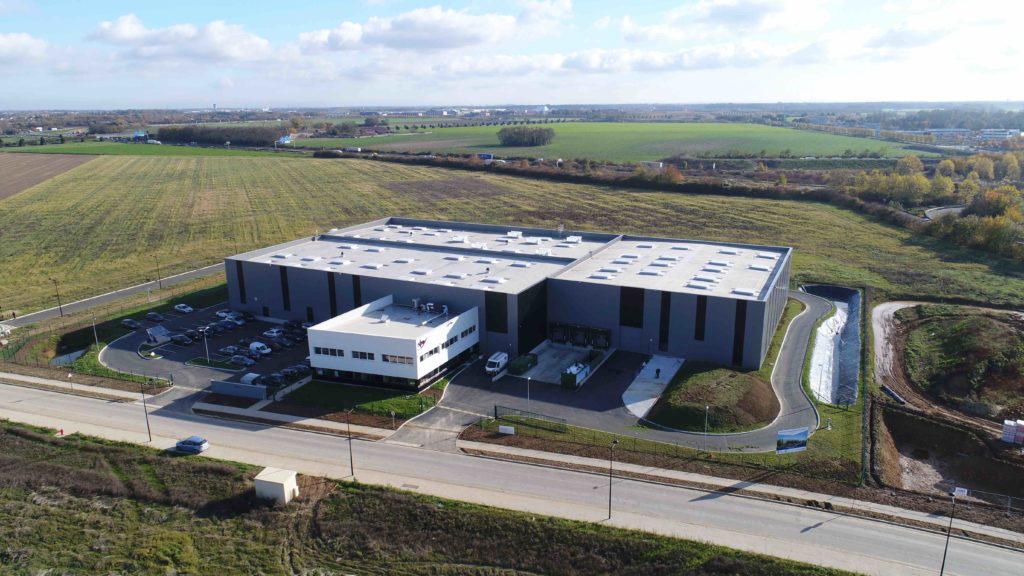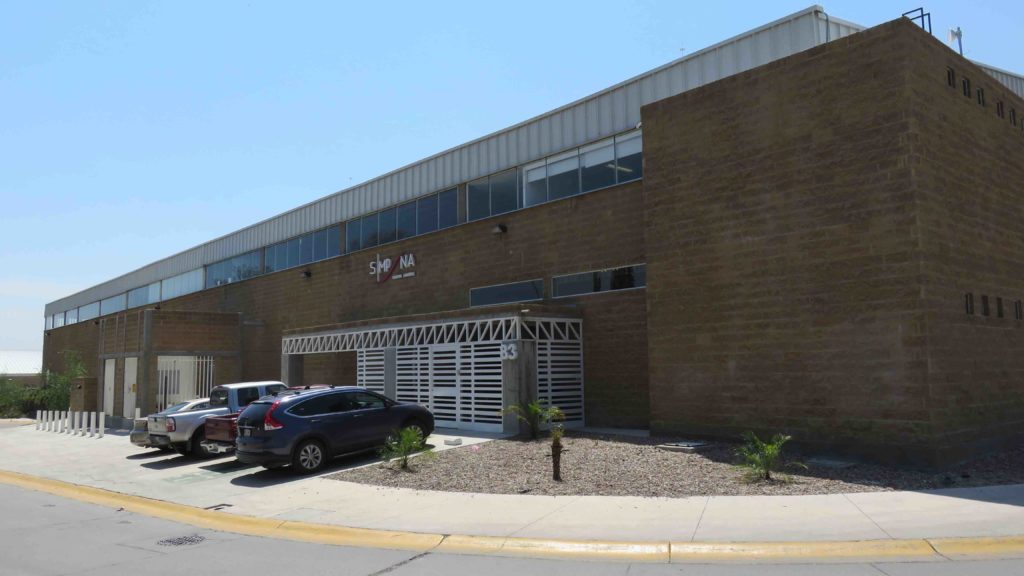 FACTORY MAINLY DEDICATED TO THE PRODUCTION OF WIPERS
1,700m2 located in Aguascalientes, in a central geographic position and in a secure state at the heart of the employment pool of the automotive industry and its suppliers.
5 rubber injection presses
5 Cleaning machines
1 electric press with plastic injection of 100 tonnes
1 assembly unit
1 crimp assembly machine